2017 Kinecta Federal Credit Union Scholarship Recipients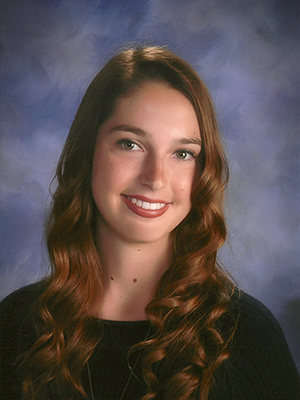 JAEDYN BAKER
Jaedyn is currently in her second year at California State University, Dominguez Hills, studying English Literature. While attending Torrance High School, Jaedyn devoted her time to the Junior Class Committee, the PAW Club, and the KIWIN'S Club. She was also Editor-in-Chief at her high school's newspaper, News Torch. Since 2016, she has been a Troop Leader with the Girl Scouts of Greater Los Angeles, and is a writing tutor at her college's Learning and Testing Center, where she specializes in helping students with their composition, critical thinking, and study skills.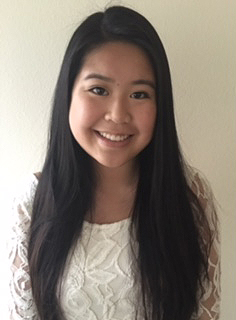 JENNIE BAO
Jennie will be graduating from Redondo Union High School in Redondo Beach and plans to attend the University of California, Berkeley, major in Biochemistry and hopes to pursue a career in healthcare. Her passion for community involvement is evident in her work with the Los Angeles Conservation Corps at SEA Lab – volunteering more than 50 hours. Since 2016, she has led guided public tours, helped organize Coastal Cleanup Days, educate others on water conservation, and rehabilitate sea animals back to health. Jennie is also the Founder and President of the Paper Hearts Club, where they create and deliver empathy cards to Children's Hospital of Los Angeles.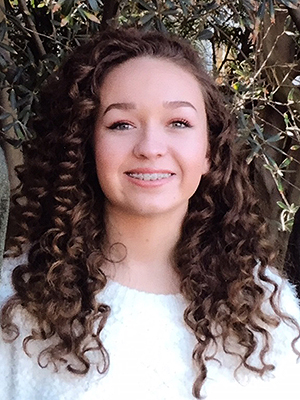 DELAINA CASTILLO
Delaina will be graduating from Vista Murrieta High School in Murrieta and has been accepted to Villanova University and plans to major in Environmental Studies. Delaina has been active in leadership, athletics, and clubs on campus – excelling as a valuable member of the Varsity Swim team and demonstrating leadership in the Debate and Speech team, Murrieta Youth Advisory Councils, Glamour Gals (community service club), and the Associated Student Body (ASB). Along with this, she is also a City Council Representative, where she presents to Murrieta's City Council on behalf of her high school.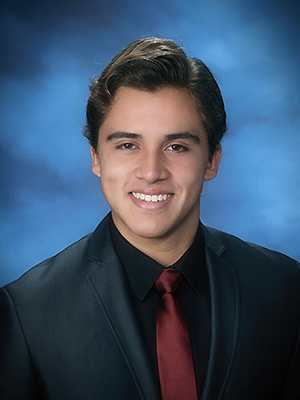 ELIAS CELAYA
Elias will be graduating from Mission Viejo High School and plans to attend Embry Riddle Aeronautical University and major in Electrical Engineering. Elias is involved in numerous extracurricular activities and is an active member of his high school's California Scholarship Federation (CSF) program. He is a Varsity Water Polo team member and earned a Scholar Athlete Award for Swimming. Since 2013, he dedicates 160 hours each school year to Peer Tutoring within his school and the community. Elias has received national recognition for his Advanced Placement (AP) scores.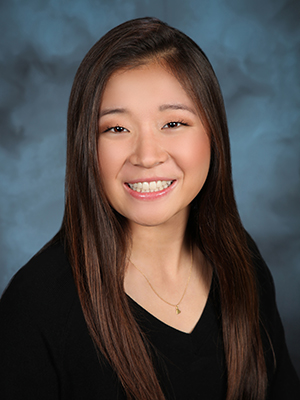 LAUREN LUM
Lauren will be graduating from Woodbridge High School in Irvine and plans to attend the University of California, Berkeley and study Biology. Lauren is an avid scholar and athlete, as the recipient of the Women's Society of Engineers Scholarship, and receiving the Scholar Athlete Award for Varsity Basketball all four years. She was selected by her peers to sit on the Student Athletic Advisory Council, where she oversees the finances for the sports teams and approves spending. Lauren is also the Co-founder of Changing the Community Giving Circle, where for the past three years has raised donations for Asian American/Pacific Islander families in need.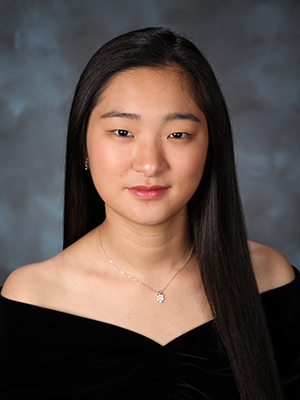 VALERIE NARUMI
Valerie will be graduating from Valencia High School in Placentia and plans to attend the University of Southern California and major in Neuroscience. Passionate about serving those in her community, Valerie is a music therapy volunteer at the University of California, Irvine's Health, Music and Heal program, where she plays the piano in the medical center's clinics and hospitals to improve the well-being of the patients. She has completed more than 250 volunteer hours with Kaiser Home Care/Hospice of Orange County and received the President's Volunteer Service Award – Gold Level. In her spare time, she serves as a math tutor in her high school's Tiger Tutoring program.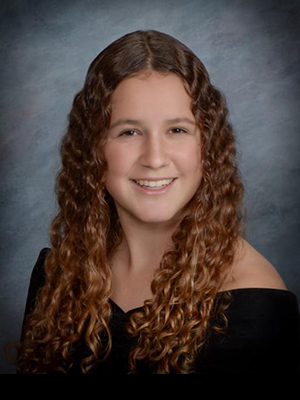 ERIN POOL
Erin will be graduating from Calabasas High School and plans to attend the University of California, Los Angeles and major in Electrical Engineering. Demonstrating leadership in all she does, Erin has served as a teaching assistant, and a piano teacher – teaching students at the Southern California Piano Conservatory. She is a member, volunteer and commissioner with her school's National Honor Society, performing 50 hours of free tutoring for the past three years. Erin also is an active member of her high school's Key Club, where she participates in raising donations for charities including UNICEF.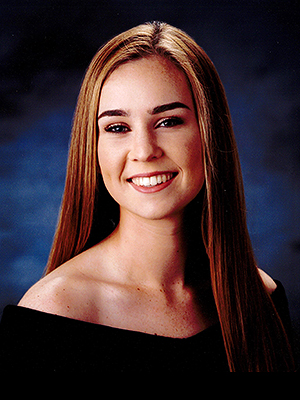 JORDAN STREAM
Jordan will be graduating from Villa Park High School in Villa Park, CA and has been accepted to New York University where she will study Biochemistry. Jordan is an active member in several school-related organizations, such as National Honor Society, Operation Smile, Red Cross, Cause for Paws, and the Villa Park Softball Booster Club. Striving to be a leader on and off the field, she serves as a Governing Board Member for the Assistance League of Orange's student chapter, Assisteens, where she organized and participated in various philanthropic events including Ronald McDonald House and Operation School Bell.