Google Pay™ Paves the Way
Add your Kinecta Mastercard® debit and credit cards in Google Pay™ to discover an easy way to pay with your android device.
Simple to use:
Adding your credit or debit cards is simple and takes only minutes. Download the Google Pay app, open it and follow the instructions.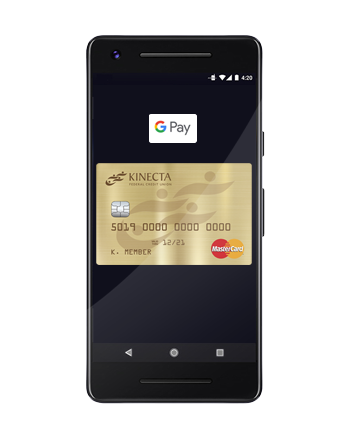 ---
Fast, Easy, Secure 
Google Pay does not send your actual credit or debit card number with your payment. A virtual account number is used to represent your information, keeping your credit and debit cards safe. Google Pay securely stores that payment information in your Google Account until you are ready to pay.
Use anywhere 
Google Pay can be used anywhere you see one of these symbols at checkout. It's simple to use, you don't even need to open the app: just unlock your phone and hold it near the terminal during checkout.
It's that easy!