Mobile Deposits
Snap it. Send it. Done.
Deposit checks anytime, anywhere.
It's one of the fast and easy ways that Kinecta brings banking to you. Mobile Deposit provides you with a convenient service to quickly deposit checks on the go.
How to Make a Mobile Deposit.
Log in to Kinecta Direct Mobile Banking
Select "Mobile Deposit" from the top left or bottom right menu
Choose an Account to deposit the check into from the dropdown menu
Enter the amount of the check
Select "Check Front" to take picture of the front of the check
After endorsing the back of the check, select "Check Back" to take picture of the back of the check
Review your deposit and tap the "Submit" button to complete the deposit
After a successful deposit, retain the check for 7 days. Once the check has cleared, securely dispose of the check.
As a member you'll be able to deposit single check transactions up to the daily and monthly amounts designated in the Kinecta Mobile App. Upon login you'll also receive a notice of when your funds will become available.
Contact us with questions at 800.854.9846.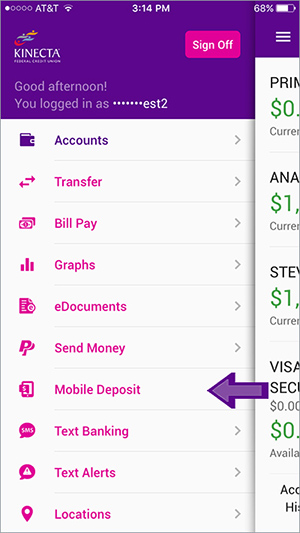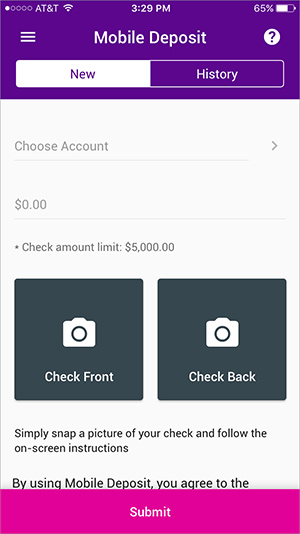 ---
Disclosures:
* Message and data rate from your communications service provider may apply.
** Mobile Deposit cannot be used on Blackberry phones.
For the full user agreement click here.