Important resources to navigate COVID-19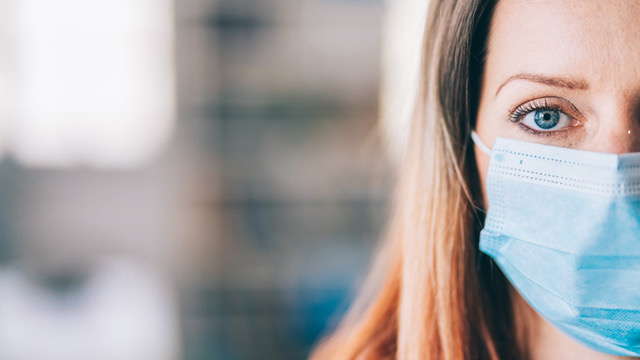 With so much information to sift through these days, we wanted to provide a quick summary of the valuable resources you may need during the COVID-19 crisis. Below are websites and phone numbers for critical services as well as information on various benefits that may be available to you. Please visit this page for regular updates.
California Unemployment Benefits
To file a claim for unemployment in California visit: https://www.edd.ca.gov/Unemployment/UI_Online.htm, or call 800.300.5616. Filing online is highly recommended and is much quicker due to volume. In addition, the federal government has implemented a supplemental unemployment benefit of $600 per week on top of state benefits and extended these for an additional 13 weeks.
Paycheck Protection Program
As part of the $2.2 trillion stimulus package, the Paycheck Protection Program is available to businesses with fewer than 500 employees. The program is administered by the Small Business Administration and funds up to 8-weeks of payroll costs including benefits through forgivable loans. Funds may also be used for interest on business mortgages, rent, and utilities. Kinecta is an approved SBA lender and is offering these loans. For a program overview, additional facts and a loan application, visit: https://www.kinecta.org/sba-paycheck-protection-program/
Kinecta Member Contact Center (800.854.9846)
Whether you need help getting set up with our digital banking services, a loan modification or deferral, a skip-a-payment(s) or other services, Kinecta's Member Contact Center staff can help. To better serve our members, we've increased the number of representatives available 7am to 6pm PT, Monday through Friday, and 9am to 3pm on Saturday.
Kinecta Emergency Loans (888.954.6328)
For members who need immediate cash, we offer interest-free emergency loans with terms up to 12 months and up to 90 days to make the first payment. Relief specialists are available at the number above 7am to 6pm PT, Monday through Friday, and 9am to 3pm on Saturday.
Resources for older Californians (833.544.2374)
California launched a statewide hotline and call center in partnership with the 2-1-1 system, considered a one-stop shop for those aged 65 or older. This hotline will answer your questions and can connect you with local providers to help you secure essential services like food and medication.
COVID-19 testing
Los Angeles County is offering testing – including a mobile testing site in Redondo Beach – for residents in the most high-risk categories. To find out if you're eligible, visit https://covid19.lacounty.gov/testing/.
Telemedicine and Virtual Care
The Centers for Disease Control recommends virtual care as the best way to get medical care and avoid exposure to the virus. Many doctors are offering video consultations as an alternative to office visits. Check with your health insurance provider to see if they offer telemedicine services.
Mental and physical well being
Optum, our Employee Assistance Program provider, offers a variety of services and is free of charge for anyone. Call Optum's toll-free emotional support help line 866.342.6892 or visit their COVID-19 resource portal at https://optumeap.com/
Caring professionals will connect you to resources
Available 24/7
Facts and resources about COVID-19, including tips to keep you healthy
Educational videos in partnership with physicians and subject matter experts providing information, as well as how to protect yourself
The content, sourced from the World Health Organization (WHO) and the CDC, is appropriate for everyone (domestic and international)
Looking for more ways to get moving while staying at home? Check out these free, live-stream workout classes: https://www.goodhousekeeping.com/health/fitness/a31792038/coronavirus-live-stream-workout-classes/
Latest public health updates
Los Angeles County Department of Public Health: http://www.publichealth.lacounty.gov/media/Coronavirus/.

California Department of Public Health: https://www.cdph.ca.gov/Programs/CID/DCDC/Pages/Immunization/ncov2019.aspx

Centers of Disease Control and Prevention (CDC): https://www.cdc.gov/coronavirus/2019-ncov/index.html