A message from Keith Sultemeier, President & CEO
80 years later and Kinecta is still going strong
Today, the average lifespan of an S&P 500 company is estimated to be approximately 20 years. Kinecta celebrates its 80th birthday in 2020, and we owe it to the tremendous support of our loyal members and credit union staff. In these challenging times of COVID-19, we wanted to take a moment to celebrate this achievement and the members who made it possible.
In 1940, the legendary multi-millionaire Howard Hughes gave his permission to open the Hughes Aircraft Employees Federal Credit Union, the foundation of today's Kinecta. In the decades since, we've stood by our members and our communities through war and recession, through disaster and social upheaval, and emerged as one of America's largest and most influential member-owned financial institutions. For that, we are grateful.
Today, we've once again been asked to find new ways to help our members through a period of severe financial uncertainty. Since March of this year, Kinecta has provided our members:
1,800+ no-interest* emergency relief loans, totaling $2.6 million
13,000 auto and personal loan payment deferrals
1,800 Mortgage payment deferrals
1,277 loans totaling over $65 million under the Paycheck Protection Program, supporting the local small businesses that make our communities so great
We're also thankful for the recognition you've given us by voting Kinecta a top South Bay credit union for 10 consecutive years in the Daily Breeze Readers' Choice Awards, along with the Argonaut News' "Best of the Westside" and the Readers' Choice Winner by the Santa Barbara News-Press.
While our focus has always been on serving local members and communities, we're reminded that we're part of a global network of financial cooperatives. International Credit Union Day is October 15, recognizing the efforts of 85,400 institutions in 118 countries, serving over a billion people worldwide. The languages of our fellow credit unions may differ, but their missions are undoubtedly similar: to guide members and communities to financial security...
2020 has been a year unlike any in memory, and more challenges undoubtedly await us. When they arise, please know that we'll be here to support you today, tomorrow and for the next 80 years.

Keith Sultemeier
President & CEO
Kinecta Federal Credit Union
For many members, 2020 has been full of unprecedented financial challenges. From pandemic-related layoffs to raging wildfires, Kinecta remains your stable financial partner during tough times.
Plane flights and hotel stays may be on the decline due to COVID-19, but that hasn't stopped travelers from creating their own adventures by hitting the road.
Past Community Events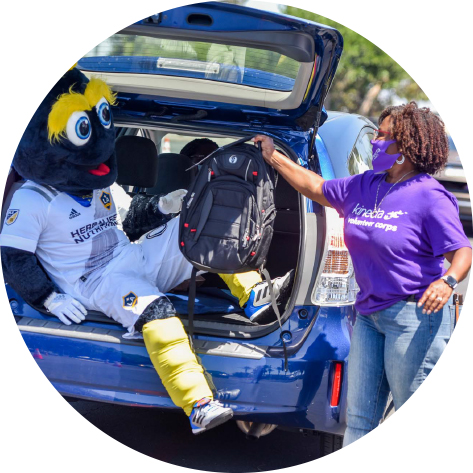 11th Annual Back to School Backpack Distribution Day
On August 8, 2020 Kinecta employees hosted a drive thru backpack distribution event at Dignity Health Sports Park to help make the first day of school a little easier for Los Angeles, Compton and Carson area students. Team Kinecta distributed nearly 600 backpacks full of school supplies, sweatshirts from Smiles by Angels Foundation as well as provided lunch, ice cream and cookies from Mykie's.
Children's Miracle Network's Miracle Jeans Campaign
During the month of September, employees sold paper icons, purchased Miracle Jeans t-shirts and hosted a virtual Lunch & Learn with CMN Miracle Family Champions. Proceeds benefited CMN Hospitals in Los Angeles, Orange County and Santa Barbara. To date, the campaign has raised over $12,000 for CMN Hospitals.
Upcoming Community Events
Kinecta employees are teaming up to raise awareness and funds for various nonprofit partners. You can help too! Go to www.kinecta.org and click on Community Involvement for details and help us make a difference.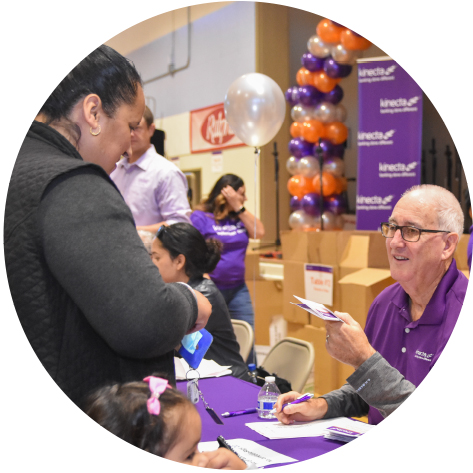 Annual Holiday Food Drive
Oct. 26 through Nov. 22 we will be accepting monetary donations online and at all Kinecta locations for our Annual Holiday Food Drive. To make a donation online, click here.